During the implementation of the project, the training material previously used by educational institutions was digitized and hybrid-simulation training courses were prepared on its basis. The syllabus for these courses is given below:
HOW TO GET TO KNOW THE HYBRID-SIMULATION TRAINING COURSES IN DETAIL?
The full operation of the courses is possible only on the HYBRIDLAB platform. Click on the picture below to access the platform.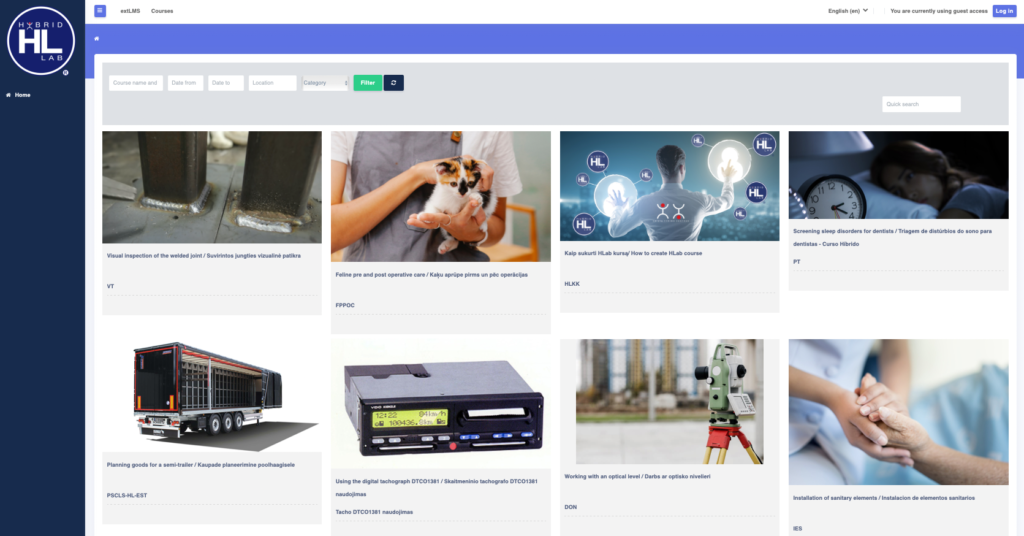 ATTENTION: the visual material / instructions below can make it much easier for you to familiarize yourself with the course information on the HYBRIDLAB platform.
N.B. if you are interested in one of the offered courses and therefore you decide to study in it, please find the "login" button in the upper right corner of the platform screen. After clicking this button, in the window that appears, you will be offered to create a personal platform user account. The created account will be your application to participate in the training. Platform administrators will contact you within one working day at the latest regarding participation in the training.